Cross-posted from the ICT4Peace Foundation's website.
###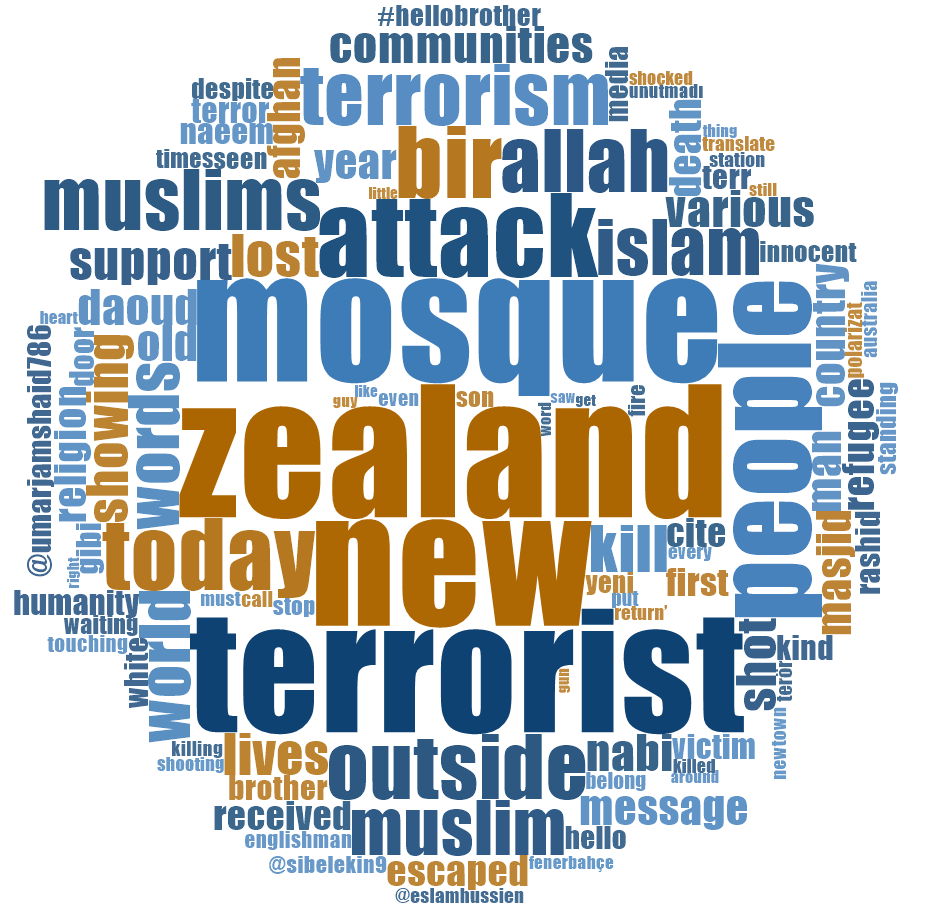 ICT4Peace is very pleased to announce that Sanjana Hattotuwa, Special Advisor ICT4Peace Foundation and PhD candidate at Otago University's National Centre for Peace & Conflict Studies (NCPACS) has co-launched and will lead the research on a first of its kind academic partnership in New Zealand with Twitter on the use of social media in the context of the horrific Christchurch terror attacks on 15 March 2019.
The goal is to use Twitter data to study the ways online conversations can be used to promote tolerance and inclusion instead of division and exclusion.
Together with Emeritus Professor Kevin Clements, Sanjana developed the proposal for this partnership in August 2019. This research is supported by the Twitter for Good Program (see Twitter's Announcement).
ICT4Peace has been invited by the New Zealand Government to join the Christchurch Call Advisory Network. In addition to other input, the Foundation has helped prepare the civil society input to the Christchurch Call Event hosted by New Zealand Prime Minister Jacinda Ardern during the UN General Assembly on 23 September 2019 in New York.
See the Foundation's work around and input to the 'Christchurch Call' here.
Since before the 'Christchurch Call' was formally announced by the New Zealand Prime Minister in concert with French President Emmanuel Macron, the ICT4Peace Foundation wrote on the tragedy from close to two decades of grounded experience and insights of Special Advisor Sanjana Hattotuwa in using technology for peacebuilding and countering violent extremism.
List of op-eds by Sanjana
Download a PDF with all these op-eds here.
Presentations by Sanjana
Full video & slidedeck of lecture: From Christchurch to Sri Lanka – The curious case of social media
National Dialogue limits in the age of digital media: 'New dialogic processes'
Tech, Fear and Accountability, Panel Discussion in Sarajewo
Input to 'Christchurch Call'
Podcast
Radio interview with President of ICT4Peace Foundation Daniel Stauffacher on the Christchurch Tragedy
In addition, ICT4Peace has since December 2015 supported UN CTC and UN CTED, companies and civil society in the field of preventing the use of ICTs for terrorist purposes, while respecting human rights. Pursuant to the United Nations Security Council resolution 2354 (2017) and the UN Counter-Terrorism Committee Comprehensive International Framework to Counter Terrorist Narratives (S/2017/375),  Foundation helped co-launch with UNCTED the Tech Against Terrorism initiative and the Global Internet Forum to Counter Terrorism (https://www.gifct.org/about/).
See ICT4Peace Publications related to the cooperation with UN CTC and UN CTED here and here.
And the recognition of the work of ICT4Peace by the UN Security Council here: UN Security Council recognises ICT4Peace's work with the UN