Image courtesy Guardian
As part of the New Ec(h)o systems: Democracy in the age of social media, Paul Ash, the New Zealand Prime Minister's Special Representative on Cyber and Digital and Cyber Coordinator at Department of the Prime Minister and Cabinet joined Special Advisor Sanjana Hattotuwa in a session titled 'The Christchurch massacre and social media: Lessons learnt and unlearnt'.
Ash also heads the Christchurch Call. In addition to being on the Call's Advisory Network, the Foundation's Chair, Daniel Stauffacher was invited to civil society meeting hosted by the New Zealand Prime Minister Rt Hon Jacinda Ardern in Paris on 14 May 2019.
A more complete list of the Foundation's output around the Call and in response to the Christchurch massacre can be read here.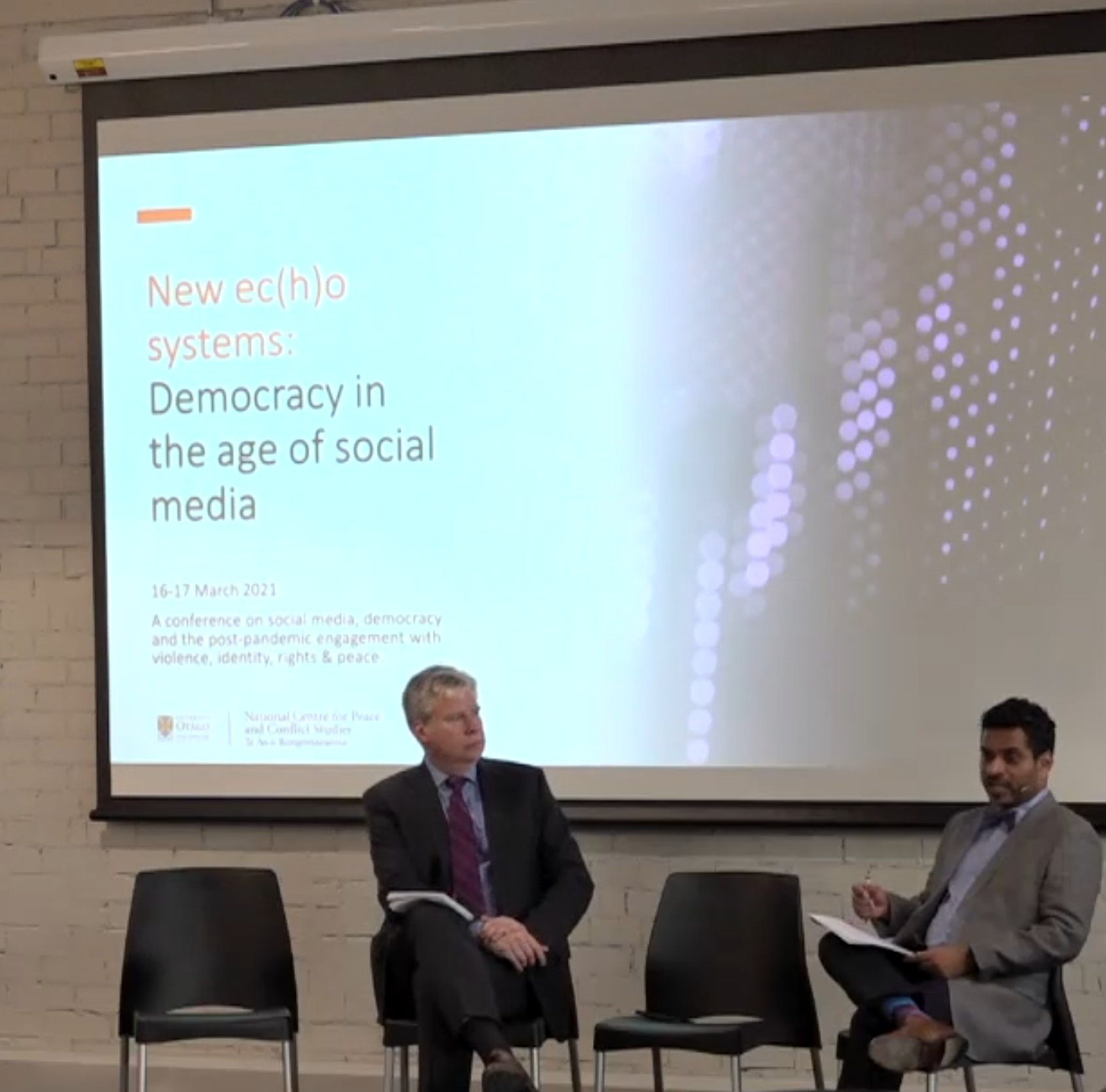 'The Christchurch massacre and social media: Lessons learnt and unlearnt' is now on YouTube. The session also features a topline presentation of Hattotuwa's pioneering doctoral research in New Zealand, looking at content dynamics on Twitter after the Christchurch massacre, supported by the first of its kind partnership with Twitter's Data for Good initiative and the National Centre for Peace and Conflict Studies (NCPACS) at the University of Otago.
The session's framing
The events of 15 March 2019 changed New Zealand's approach to and study of violent extremism. Just over a month after, suicide attacks across Sri Lanka claimed over 5 times as many victims. Leading up to, during and in the aftermath of both incidents, social media played a significant role. The similarities end there. New Zealand's cri de coeur, the Christchurch Call, aims to reduce platform harms, including the spread of hate and violence. Social media was instrumentalised in Sri Lanka after the attacks to stoke Islamophobia. In both countries, however, episodic, preconceived media coverage glosses over more interesting developments. Where is the Call today? What is the platform's future? And in Urdu, Hindi, Turkish and Hausa, why did victims in Christchurch galvanise empathy in ways Sri Lankan victims did not? What lessons for platform governance can both countries offer?